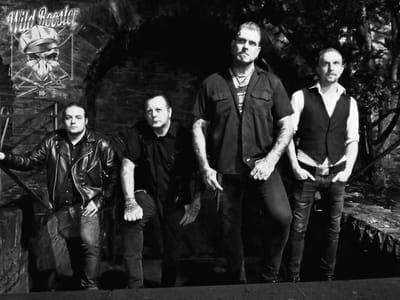 Wild Rooster started back in 2007. From 2007 and on to today they have played on sold out venues all over Europe, Scandinavia, Japan and a tour up north in Ohio USA.

During this time the band released 5 albums:
- Riot
- Rockabilly Inferno
- Little Angel
- Take It Off
- No Way Out Of Hell

Now Wild Rooster is planning to record theire 6'th album with the new bass player Rick Tanner and new drummer Dick Dahlgren. Last year was a calm year for Wild Rooster when the former bass player quit the band, but now its full speed ahead. Wild Rooster just got back from a tour in Brazil and the bands goal is to permanently touring in Europe, USA and the rest of the world.