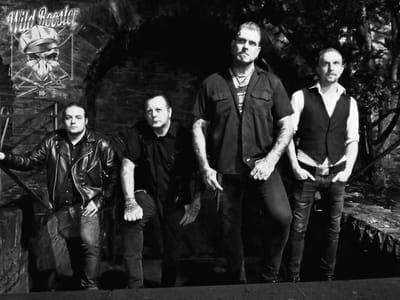 Wild Rooster is a Swedish Rock'n'Roll band which was started back in 2007 by their front man Steve Riot and his former bass player. Steve is not only a charismatic front man and guitar player, but also writes a good part of the Wild Rooster songs himself. He's supported by Kim Amberg on guitars, Dick Dahlgren on drums and Rick Tanner on double bass.

Wild Rooster has played all over Europe as well as gigs in Japan, the United States and in Brazil. During this time the band released 5 albums:
- Riot
- Rockabilly Inferno
- Little Angel
- Take It Off
- No Way Out Of Hell

After a rather calm period following the leave of their original bass player Wild Rooster is now ready to hit the road again.